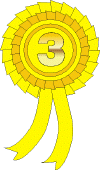 Memphis Slim Stout
Stout is a truly fine beer to make, and this one will not dissapoint. It is full of flavor, dark, with a rich head, and after the first taste, drives you to your piano to play the blues! A batch of beer made in 1996 with this recipe won third place in the HRB&TS stout contest.


Brewer:
Chris Jones
Email:
-
Beer:
Memphis Slim Stout
Style:
Irish Dry Stout
Type:
Extract w/grain
Size:
5 gallons
Color:
Bitterness:
26 IBU
OG:
1.067
FG:
1.022
Alcohol:
5.8% v/v (4.5% w/w)
Grain:
12 oz. American crystal 120L
12 oz. American chocolate
4 oz. British black patent
8 oz. Roasted barley
Steep:
Add all of the crushed malt, in muslin bags, to your water, and heat it up. Remove the bags prior to full boil
Boil:
60 minutes
SG 1.111
3 gallons
6 lb. Dark malt extract
2 lb. Honey
At full boil, add honey and malt extract
Hops:
1 oz. Galena (13% AA, 60 min.)
1 oz. Cascade (aroma)
Yeast:
English Brewery Ale Yeast (Liquid)
Log:
COMMENTS: Once you drink some Memphis Slim, you can feel yourself becoming the "Grinder Man", and realize that after a lifetime of homebrewing, "don't matter how rich you are, it don't mater what you're worth, when it all is up, you got to go back to Mother Earth!"


This web page generated by The Beer Recipator.